wood pellet equipment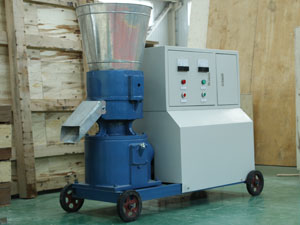 Wood pellet equipment is a core part for wood pellet processing. When making wood pellets, the size of your raw material wood particle should be below 3mm, so as to be better processed by wood pellet equipment.
When used in pellet stoves, normally wood pellets should be 1/4 inch in diameter and around 1 inch long. And their ash content should be less than 3% for standard grade pellets, while less than 1% for premium grade pellets. But how to achieve premium grade pellets? Simply remove the bark from the timber!
The wood is usually pulverized before pelletizing. This process is realized by hammer mill, which consists of a rotating axis where metal hammer blades are attached to turn and pulverize the wood materials. The hammer mill is also equipped with mesh screens of certain hole size which allow the finished material goes out. The hole size is from 1.2-10mm. if the finished material size is larger than the hole, it won't go through the screen.

After pulverized, the material may be too dry or too wet, since the best water content for pelleting is 12-14%. For dry material, larger scale wood pellet equipment for sale can automatically add steam to the material during pelletizing process. But small scale wood pellet equipment does not have such function. As a result, the material needs to be manually added water. For wet material, a dryer is necessary part.
Then goes to the most important part: wood pellet equipment. For making wood pellets, we do not need to add binders, since the wood contains a kind of compound called lignin, which will soft and liquefy at over 70℃ to have some adhesive force. With this natural force, the wood powder is tightly bound. When the material is pushed through the die holes, cylindrical pellets are formed. Then a knife inside the wood pellet mill equipment cuts the pellets to a certain length.
After that, wood pellets can be cooled, dried and packed.
As one of the wood pellet equipment suppliers, GEMCO is the most experienced. We only have the best quality wood pellet equipments for sale. If you are planning to make your own wood pellets at home, please contact us now.
By Shirley Wang
Your privacy is safe with us. We hate spam as much as you do.
Related Equipment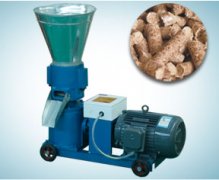 small wood pellet mill equipment
Small wood pellet mill equipment for sale is a goo...
Products list
Latest News
Recommend Products