corn stover pelleting machine
Biomass energy resource is a kind of harmless energy which is quite abundant on our earth. Every year, our earth generates 173 billion tons of materials through photosynthesis substance, which contains energy 10 to 20 times as the total amount of world energy consumption, but for now, the utilization rate of this great amount biomass energy is less than 3%. It is clear that the renewable biomass energy is inexhaustible and it will be great help if we can make use of this energy. We can use corn stover pelleting machine to make energy into pellet fuel so that we can utilize this endless energy.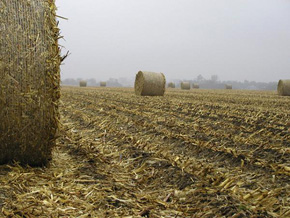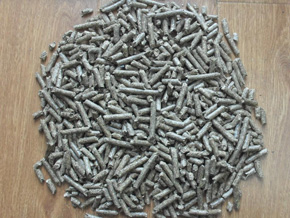 The good thing about manufacturing corn stover pellets is that they can be made in either large scale or small scale it will all depend on the amount of pellets you want. You can make the pellets in the different corn stover pelleting machine like large-scale mills and small pellet mills. Apart from all that, you can also decide to make the pellets on your own. You do not have to go to and get them from somewhere; you can decide to make them in your home using the small corn stover pelleting machines that are available.
Before making stover pellets, you need to make sure your raw materials are dried to suitable moisture content, a drier is usually needed so that it may reduce on the moisture content up to 10-20% usually depending on the type of material that has been used. If the raw material is too dry, for example lacks the necessary moisture content, water should be added to increase the percentage of moisture content to required levels. In this whole process, this is considered as the most energy intensive and is only fueled by the pellets.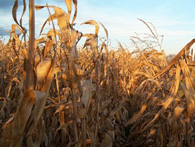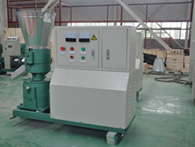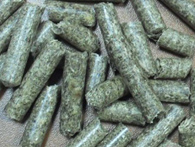 You can use a hammer mill to crush the raw materials into proper particles before feed them into corn stover pelleting machine. Another great component of the corn stover pelleting machine that makes this machine even more admirable is the mixer. The mixer is usually there to mix the raw materials to ensure that there is consistency. This is very important especially if the binding agents are going to be added. In the large commercial pellets, you will need to get material handling. As for the raw material augers, you will have to use conveyor belts and vacuum. However, for the finished pellets, you will need to use the elevator buckets mainly because they will not easily damage the pellets.
The pellets made by corn stover pelleting machine are quite advantageous to have because they are low consumption equipment's, low costs and they are high in efficiency. Wood based material is quite advantageous at this point. In order to produce quality pellets with your corn stover pelleting machine, there some important things to know about bulk density. The bulk density of straw or grass is not best. This is mainly because it is low. corn stover pelleting machine is worthy of buying.
Your privacy is safe with us. We hate spam as much as you do.
Related Equipment
Products list
Latest News
Recommend Products