small mobile pelletizing system
GEMCO has newly developed a
small mobile pelletizing system MPL300
for making biomass pellets from wood chips, sawdust, cotton stalks, sunflower husk, straw, hay, and many other materials.
The MPL300 small mobile pelletizing system is a complete pellet production line that consists: hammer mill, cyclone separator, material mixing and storage bin, screw feeder, ZLSP-300B R model pellet machine, water tank, vibrating screen, bucket conveyor, foundation frame and electric cabinet.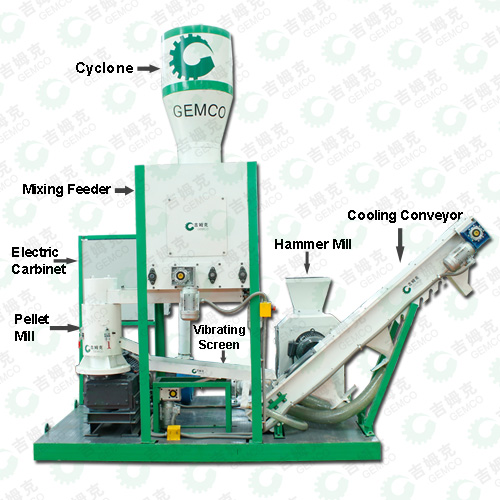 The form below shows main technical data of this small mobile pellet production line.
| | |
| --- | --- |
| Model | MPL300 |
| Pellet diameter | 6-12mm |
| Capacity | 250-350kg/h |
| Pellet density | 1.1-1.3t/m3 |
| Moisture content of raw material | ≤8% |
| Overall size (L*W*H) | 3500*1960*3500mm |
How the raw material goes through this mobile pellet line:

Video of small mobile pelletizing system
Let's see detailed description for main parts of MPL300 small mobile pellet line:
1. Hammer Mill
| | |
| --- | --- |
| Model | FSCP450D |
| Power | 15kw |
| Pieces of hammer blades | 15 hammer blades |
| Size requirement of raw material | less than 20 mm diameter (by changing the position of the blades) |
| Size of the output crushed material | diameter 3-5mm. |
Features:
It adopts high-carbon alloy steel blades and a high-speed crushing system that guarantees the stable performance, durability and efficiency.
It adopts fence to prevent over-sized material from feeding into the crushing chamber.
| | |
| --- | --- |
| | |
| Hammer mill sieve and blade | feeding fence |
It is easy and safe to operate. Two safety locks on both sides of the shell. The position switch is installed on the right side of the shell beside the safety lock.
Four strong magnetic separating blocks are installed at the sliding plate of the feeding hopper.
| | |
| --- | --- |
| | |
| Safety lock | Magnatic separating block |
2. Material mixing and storage bin
It has a 1m3 volume; its shell is made of 2.5 mm steel plate. There are two portholes on both sides for monitoring and observation. The highest material level for this bin is at 800mm from the bottom.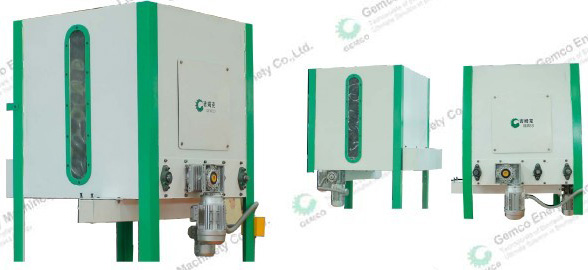 Four paddle type mixers are driven by one 0.75KW motor.


3. Pelletizing system

Model
ZLSP-300B R-type
ZLSP-400B R-type
Wood Pellet Capacity(Kg/hour)
250~350
350~450
Packing Size (MM)
1350*750*1400
1400*800*1450
Motor Power (KW)
22
30
Net Weight / Gross Weight (Kg)
540/575
770/810
Diam. of final pellets (MM)
6~12
Material of flat die & roller
Alloy Steel
Service life of flat die & roller
Min. 800 hours
Special features:
The gear of gear box uses high quality alloy steel treated by hardening process (carburizing and quenching). All the gears are made by accurate and precise fabrication procedure.
Steady transmission, low noise, big bearing capacity, low rising rate in temperature and long life.
The main shaft is allocated with heavy load thrust bearing which can bear stronger axial force, and has longer service life.
Use big diameter roller to produce in higher capacity, higher pelletizing rate. The pellets are uniform and with much hardened surface and higher density.

Wear resistant roller and die
The professional wear-resistant process is made on the roller and flat die, and both sides of flat can be used to extend the use life.
All of bearings use fully sealed structure to prevent dust; extends the service life of bearings.
4. Vibrating sieve
Consistence:
One 0.75kw motor, one reduction gearbox, vibrating sieve, soft pipeline for powder & dust collecting, and supporting steel structure.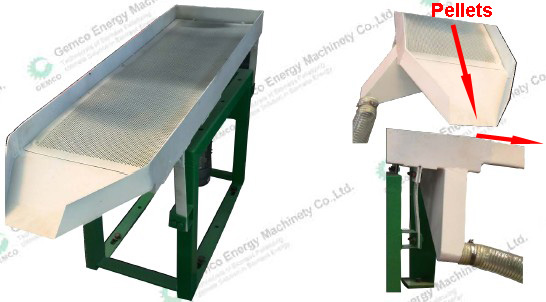 It is capable of: Remove & Collecting the dust and powder -- Dust and powder will appear during production, they will go through the sieve and be collected and removed by soft pipeline which under the sieve.
This sieve is added to further improve the cleanliness of the work environment.
5. Scraper conveyor
The size of this scraper conveyor is 2436*437*484 mm. The length and height of this conveyor can be extended by added and connecting one extra section.
There are five positioning joints at the end of the conveyor; you can adjust the height and angle of the conveyor easily. Two φ100mm soft pipes are connecting to cool the pellets.


6. Electronic control system

Compact control cabinet, with dust prevention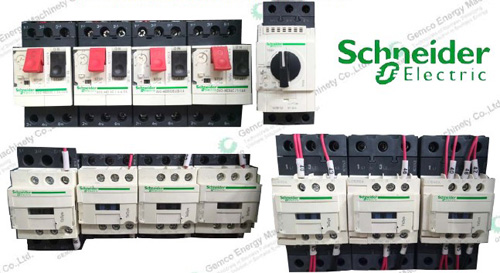 High quality Schneider Electric brand electric components.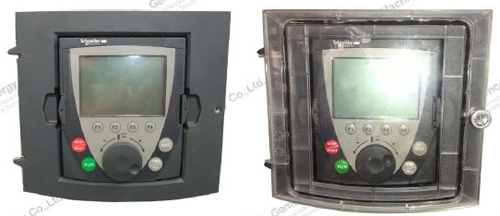 Control Board for Frequency Conversion Speed Controled Motors, with dust prevention.

This new type small mobile pelletizing system has been researched and developed by our engineers for more than two years, and has been tested at local market to get good result. There are also many customers from abroad who had used our MPL300 and achieved great production. If you also want to know more about this mobile pellet plant, please feel free to contact us.

If you want large industry pellet mill plant can go our special website: bestpelletmachine.com

Your privacy is safe with us. We hate spam as much as you do.
Related Equipment
Products list
Latest News
Recommend Products