wood pellets horse bedding
What is Wood Pellets Horse Bedding?
Wood pellets for horse bedding is a condensed wood fiber pellet made from virgin softwood made from pellet mill machine, during the manufacturing process, they are treated with high heat to remove any spores or toxins. Actually this kind of pellets is very good horse bedding materials.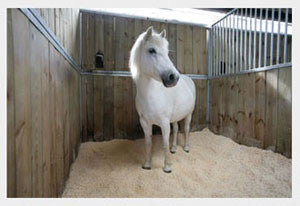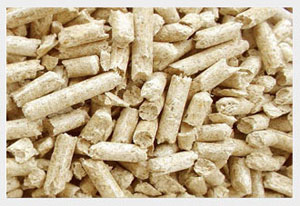 Wood shavings and straw are the common materials for horse bedding, however, you can save money, time, space and the environment if you use wood pellet instead of wood shavings and straw. Generally a 12 x 12 stable needs 8 to 10 bags of pellet to setup from scratch and 1/2 bucket of water is required for each bag you have put in to transform the pellets into soft, dry, absorbent bedding for your horses.
Are Wood Pellets A Good Choice For Horse Bedding?
As we said above, wood pellets for horse bedding are soft, dry, absorbent horse bedding and there is no need to be afraid that your horses will eat the wood pellets for bedding. Most horses immediately recognize that the pellets are made of wood and have no interest in them simply because that wood pellets are typically less palatable to the horse than wood shavings.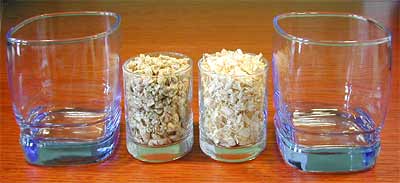 Equal Amounts Of Wood Pellets & Wood Shavings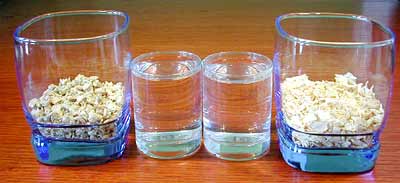 Pour Equal Amounts Of Water Into Each Glass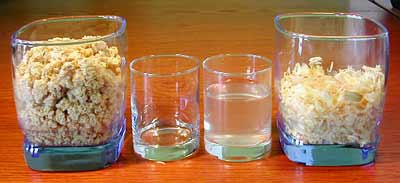 Wait 5 Minutes:Wood pellets absorb all of the water as it expands to 3 times the volume. No water can be poured out of the Wood Pellets glass because it has all been absorbed. Two Thirds of the water pours out of the Wood Shavings, which has not been absorbed.
Have You Thought of Making Your Wood Pellets Horse Bedding
If you are access to raw materials, a
small pellet mill
will be helpful for you to make soft wood or sawdust into wood pellets for horse bedding. The process of converting your farm waste into useful wood pellets for horse bedding will bring you great fun.
Related Equipment
Products list
Latest News
Recommend Products