FAQ of pellets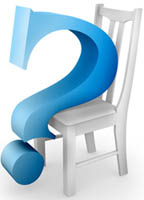 FAQ

I have questions about ...
Wood Pellets
Ordering from biomasspelletmachine.com
Delivery from us
Quality Guarantee from biomasspelletmachine.com
Other Products
Wood Pellets
Looking for more detail? Our site is full of info all about wood pellets and wood pellet stoves, and you can even calculate your savings with pellets or find a local stove dealer.
What are wood pellets?
Wood pellets are a heating fuel made of clean, compressed sawdust. They are efficient, easy to use, and 100% natural, and they are becoming more popular for their cost savings and environmental benefits.

How do I burn wood pellets?
Wood pellets are burned in high efficiency stoves, fireplace inserts, and central heating systems. There is very little waste product from burning pellets (with a high quality brand of pellets, you'll typically see about a quarter cup of ash per bag burned).
How big is a skid?
It depends. All of our skids (a.k.a. pallets) are 4'x3.5', but the height can vary because different manufacturers will stack different weights on a skid to get you the most pellets at the best price. The brands we sell come on 1.0, 1.3, and 1.5 ton skids.
Should I buy hardwood or softwood pellets?
Most pellet stoves today are built to burn hardwood or softwood pellets with equal efficiency. So, it's up to you to select a brand you like based on quality and budget. Softwoods can be more expensive, but with their higher heating value, you will get more heat with less pellets, and far less ash. (You get what you pay for, we recommend softwoods)
Are wood pellets really good for the environment?
Yes, they are! Burning pellets releases fewer carbon emissions than if trees were left to decompose in the forest. And if you heat with pellets for a year, you've just reduced your fossil fuel usage by the same amount as if you drove a Toyota Prius for a year… but for a lot less money! And if you're wondering how burning wood can be good for the forest: pellet manufacturers obtain wood through sustainable forestry practices, and often the raw wood is clean, leftover material from lumber plants and saw mills.
Your privacy is safe with us. We hate spam as much as you do.
Related Equipment
Products list
Latest News
Recommend Products