pellet mill spare parts
Today, as energy conservation and environmental protection are greatly advocated, more and more people choose the small pellet mill as a tool for saving energy in daily life. Then how to choose a quality machine with high efficiency, good durability and reasonable price in current market, which is full of various pellet mill brands? Except of the design of energy conservation, factors of volume, after- sale service and
pellet mill spare parts
are also important.
According to the feedback of customers, the cost of spare parts have occupied nearly 8% of machinery cost every year(mainly including wood chippers, hammer mills and pelleters).

Among our designs and products, in addition to perfect pelletizing design, elaborate appearance, less occupying space and excellent after- sale service, our
spare parts of pellet mills
are also very competitive in the market.
Selling point
Owing to adopting big brands' products and through CE certificate, the spare parts are of high security, especially after equiped with overcurrent protection and emergency stop device.
Adopting high quality castings,heavy-duty bearings, more durable thickened main axis, the durability of entire machine is increased after heat treatment to main components, while the surface is not easy oxidized.
Material of dies and rollers: alloy steel.
Adopting alloy steel, the efficiency of the gear box is high
Supplying industrial plugs of Europe Standards.
Providing experiment sets for tests of different countries' voltage and frequency.
The distribution of holes in the die and both sides of the die are available.
Dedicated and humanized matching tools
Flat Die
Each flat die has a hole, the hole diameter is from 6mm to 10mm, the depth and width are important depending on what material customers wish to make into pellets. The more depth the hole has, the longer the pellets will be exposed to heat, which is good to form a denser a pellet, but more power will also be needed to push the material a longer distance. Generally, dies are made of various types of metals to make sure the die can resist to corrosion, however, our flat die is made of high quality alloy steel with best pellet die compression ration.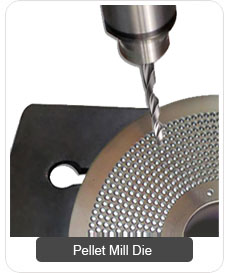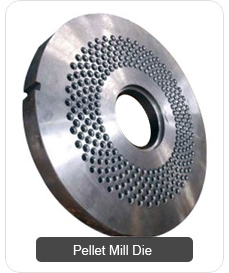 Also, when purchasing pellet dies, we are aware of the carpet, which is a thin layer of material which sits atop the die surface when making pellets.
Changing model hole of flat die of MHD form can increase the touched area between flat die and roller, which can greatly reduce flat die wear rate and improve life of flat die.
Gearbox
Gearbox adopts two-stage gear transmission. The gear adopts high quality alloy steel and the surface is carburized quenching process. Through the grinding fine machining, smooth transmission, low noise, carrying capacity, low temperature, and long service life. We batch putty twice in order to prolong service life.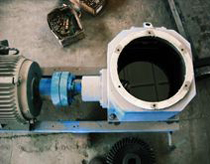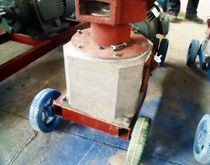 Roller
Large diameter roller, high yield, high rate of making pellets, well-distributed pellets with high intensity.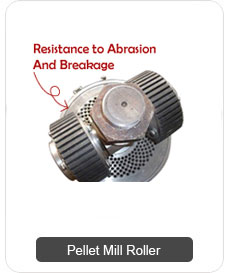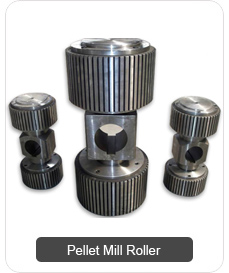 Bearings
We selected bearings are the best in China. All bearings adopt sealing structure in order to prevent dirt into effectively, improve the working environment of bearings and prolong bearings life.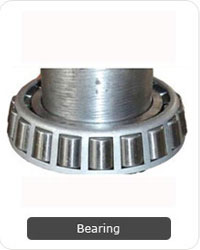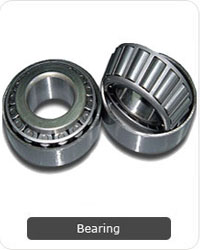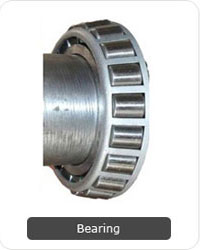 Spindle:
Spindle is alloy steel made by carburizing after the fire with strong abrasive resistance. Spindles, pressure roller, spindle bearing, pressure roller bearing all increase. Load bearing is to the original once above.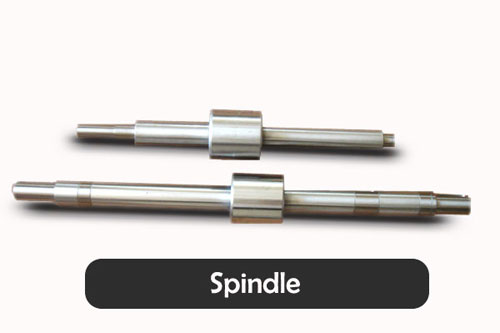 Bevel gear drive
Bevel gear drive has higher gear efficiency and longer service than belt drive and worm drive. Also, it has no slip problems.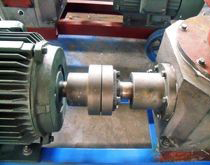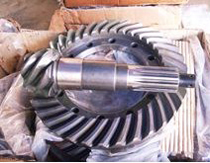 We can supply complete set of pellet mill spare parts and perfect pre- and after- services for settle customers' problems in 24 hours timely, so that to meet customers' urgent demand of prompt delivery. For special order, we will dispose of it in 6- 10 days. On the basis of strict, standardized production line and professional technical guide, our pellet mill has consistency and interchangeability for the spare parts. It is confident that customers purchase pellet mill and spare parts from us!
Your privacy is safe with us. We hate spam as much as you do.
Related Equipment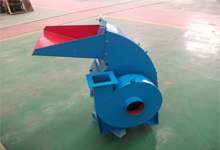 hammer mill crusher
Hammer mill is the locomotive of wood pellet plant...
Products list
Latest News
Recommend Products