pellet mill handbook
The pellet mill handbook should be reading before you use the machine.In the handbook ,it introduce many contents ,eg:Overview,Machine Introduction,Getting Started,etc.
Overview
Acknowledgement
Dear customer, thank you for choosing our products, we are happy to provide you with satisfactory services. In order to fully develop the performance of the pellet mill, enhance productivity, ensure production safety and prolong the service life, please read this manual carefully in advance to ensure proper operation and maintenance. Please strictly abide by operation regulations and forbid wrong operation.
Machine Application
The machine is designed to manufacture high-density pellets with raw materials of animal feed, sawdust, straw, rice husk and tree bark, etc. Biomass pellet, which is a kind of high efficient clean renewable energy with the advantages of saving energy and reducing carbon emissions, is widely used in the areas of heating and power generation. It is an alternative fuel for non-renewable energy resources of coal, oil, gas, etc. Animal feed pellets are used to feed livestock, which are also easy for storage and transportation,
Machine Categories
Our equipments are classified into different models by raw materials, mechanical structures and driving forces:
By raw materials: animal feed and biomass;
By structures: die-turn and roller-turn types;
By driving forces: electrical motor, diesel engine, gasoline engine and PTO
Safety Warnings
All machines are not lubricated before leaving factory. Please lubricate the machine before use according to this manual and the label on the machine.
Add oil and exert running-in immediately when operating machine.
Do not touch the rotating parts during running.
Add oil after pelletizing, let the oily mixture run through the machine 3 times, and then shut down the machine.
Cut off the power source or turn off the engine before maintenance or internal inspection.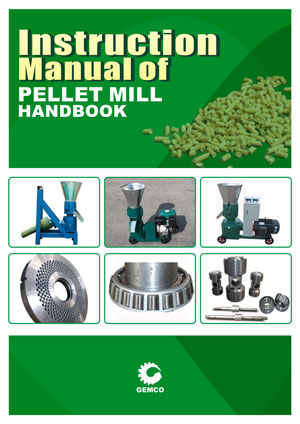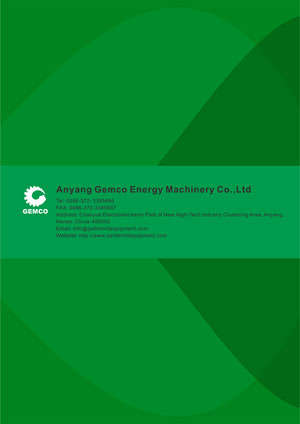 You can download the Pellet Mill Handbook to get more information.

Your privacy is safe with us. We hate spam as much as you do.
Products list
Latest News
Recommend Products