delivering and transportation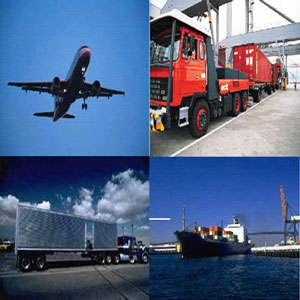 Seller's estimated shipping schedule is based on Seller's prompt receipt of all necessary information from Buyer to properly process the order, and does not constitute a commitment to deliver Product in accordance therewith. Seller will use reasonable efforts to ship on or before the estimated shipping dates. Delivery will be made to Buyer's specified address, provided that in the event that Buyer is not present at the time of delivery, Seller may leave Product at Buyer's specified address. At Buyer's request, Seller can attempt re-delivery at a time when Buyer will be present, provided that Buyer shall be responsible for the costs associated with Seller's redelivery attempt. Seller will not move Product into homes or garages or over lawns. At Buyer's option, Buyer may pick-up the Products at Seller's shipping point, provided that Buyer shall be responsible for loading Products into its vehicle and complying with vehicle load ratings and safe operating practices.

Delivery Terms

Delivery terms are F.O.B. Seller's plant or supplier's plant as applicable Seller shall use the least cost method of transportation unless specifically authorized by Buyer to use a higher cost method of transportation. Any increase in transportation rates or taxes prior to date of shipment will be paid by Buyer.

Transportation

Shipments shall be subject to approval of Buyer's credit by Seller. In the case where Buyer's credit is or has become unacceptable to Seller, in its sole discretion, Seller may, at its option, terminate the order, or refuse to make shipment, in each case unless and until payment is made by Buyer or satisfactory security for payment is received by Seller prior to shipment. In the absence of specific instructions, Seller will select the carrier but shall not be deemed thereby to assume any liability in connection with the shipment, nor shall the carrier be construed to be an agent of Seller. Unless otherwise specified in writing by Seller, Buyer is responsible for all site preparation and for receiving and storing all Product. In its sole discretion, Seller may provide a quotation for services to assist Buyer in some or all of these functions if requested.
Your privacy is safe with us. We hate spam as much as you do.
Products list
Latest News
Recommend Products