hammer mill crusher
Standard-sized pellet machines generally require biomass material is ground to pieces that are no more than 3 mm in size. Several types of equipment are available to carry out this task. If the biomass is quite large and dense (e.g., wood), the material is first run through a "chipper," and then run through a hammermill or similar device to reduce the pieces to the required size. Smaller and softer biomass (e.g., straw) can be fed directly into the hammer mill without first being chipped.
Video about how hammer mill crushes the hay
Advantages of Hammer Mill Crusher
Superior design, high-quality finished products;
High efficiency, low energy consumption;
Suitable for grinding wood materials and agricultural wastes such as logs and crop stalks;
Easy to operate and maintain;
Hammermill without Cyclone and Electric Motor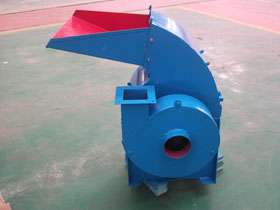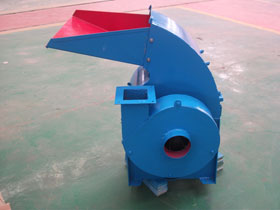 Electric Hammer Mill with Cyclone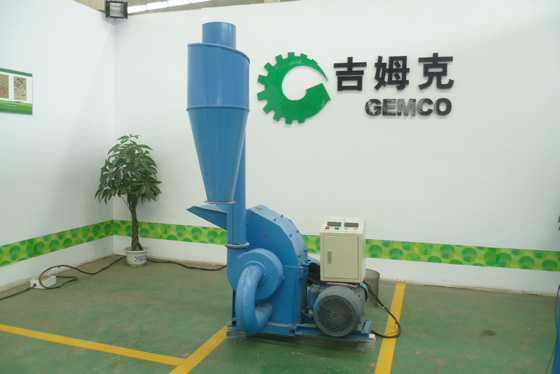 Hammer Mill with Screens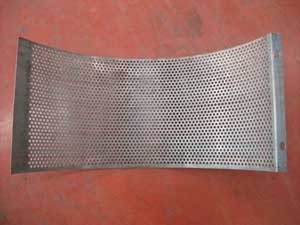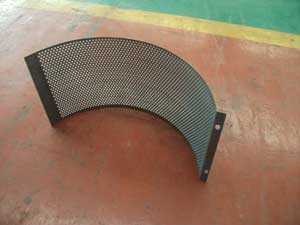 Technical Parameters:
Model
Power
Size
(mm)
Net weight
(kg)
Spindle Speed
(r/min)
Screen
Capacity
(kg/h)
420B-11
11KW(electric motor)
1650×820×1200
290/340
3200
1.2-10
300-700
420B-15
15KW(electric motor)
1650×820×1200
310/360
3200
1.2-10
400-1000
420A-15
15HP(diesel motor)
1650×820×1200
340/400
3200
1.2-10
300-700
420A-22
22HP(diesel motor)
1650×820×1200
370/410
3200
400-1000
Hammer Mill with Two Cyclones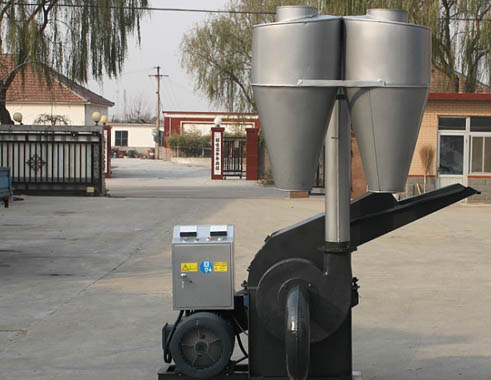 Recently we have improved the hammer mill, adding another cyclone. Before, every time after packaging, there was raw material leakage when replacing bags, now there is a handle in the middle of the cyclone through which the baiting order of the two cylinders can be adjusted so as to effectively prevent the residual material from leaking.

Customers can control the raw materials baiting order themselves through the handle in the middle of the cyclone.
Sample Materials Processed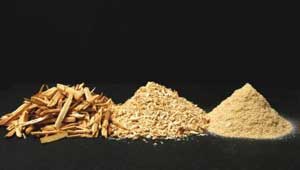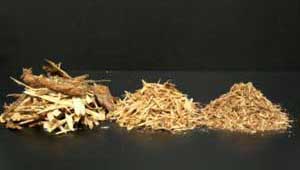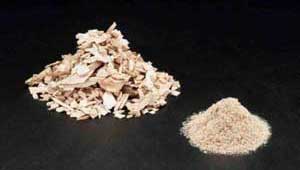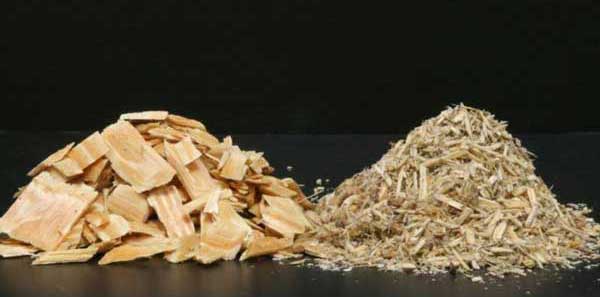 The hammermill is a type of high-end wood crusher equipment. This grinder can deal with various materials ranging from raw wood to agricultural wastes. Compared with traditional crusher-making technique, this product is an innovation at home and abroad. The main components are sieving part, chips re-crushing part, and knife chapping part. It combines chipper and crusher, and that is to say, sawdust can be produced directly without wood chipper and wood crusher. The feed inlet of this hammer mill grinder adopts self-section design to ensure the security of operators.


HAMMER MILL APPLIED FOR TFS420/500 MANUAL
Your privacy is safe with us. We hate spam as much as you do.
Related Equipment
Products list
Latest News
Recommend Products