electric pellet mill
As we all know, pellet mill can be driven by different engines. Today, we will introduce the electric motor pellet mill carefully.
Generally, pellet mill with electric motor is small, low voice and easy to operate. And it is popular by an individual. Our portable electric motor pellet mill can make pellets from a variety of sawdust, recycled paper, grass, leaves or any type of biomass waste. Don't pay for the pellet, making them for our electric pellet mills even for your friends and relatives and can make you get benefits from the market.
There are different models in electric motor provided all the power you need to create various tons of pellets. This series of machines also include a direct shaft and enclosed cabinet design clients' needs that come from different countries and regions.
Video of Electric Pellet Mill Make Pellets Easily
Salient features:
Low consumption and high efficiency output;
Perfect appearance design with less labor
Moveable mini pellet mill with electric motor, it can work anywhere we want, it is so much convenient.
Our machine has CE certificate, which all parts meet EU standard!
We have continuously improved models of our pellet mills according to European standard and requirements with closed house to cover motor, CE electric parts and protective die for the electrical panel.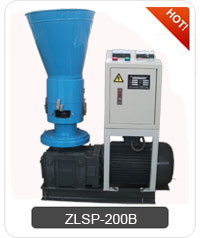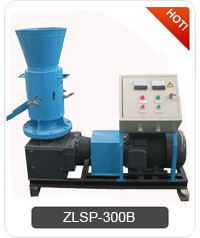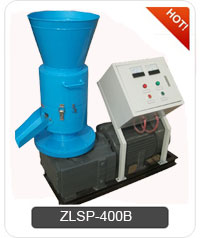 Rotating Roller ZLSP R
-
type
Model
Power
Capacity
Weight(NW/GW)
Packing Size
ZLSP200B R-type
7.5KW (3phase)
80-120 kg/h
215/245kg
950*450*1050mm
170-270 lbs/h
475/540lbs
37*18*41 inch
ZLSP300B R-type
22KW (3phase)
250-350 kg/h
540/575kg
1350*750*1400mm
550-770 lbs/h
1190/1268lbs
53*30*55 inch
ZLSP400B R-type
30KW (3phase)
350-450 kg/h
770/810kg
1400*800*1450mm
770-990 lbs/h
1698/1785lbs
55*31*57 inch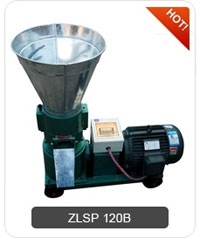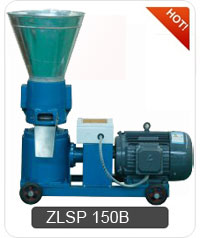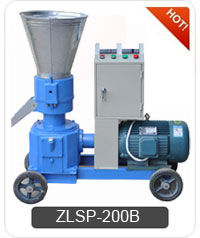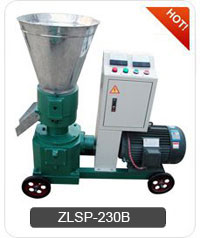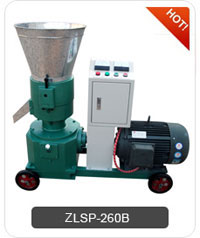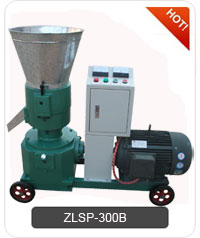 Rotating Die ZLSP D-type
Model
Power
Capacity
Weight(NW/GW)
Packing Size
ZLSP120B
2.2/3KW
40-80 kg/h
80/100 kg
750*320*680mm
90-180 lbs/h
175/220 lbs
30*13*27inch
ZLSP150B
4KW
50-90 kg/h
95/110 kg
800*450*700mm
110-200lbs/h
210/250 lbs
31*18*28inch
ZLSP200B
7.5KW
80-120 kg/h
200/230 kg
1050*480*930mm
180-265lbs/h
440/510 lbs
41*19*37inch
ZLSP230B
11KW
120-200kg/h
290/320 kg
1180*540*1000mm
245-440lbs/h
640/105 lbs
46*21*39inch
ZLSP260B
15KW
160-250kg/h
320/360 kg
1240*540*950mm
350-550lbs/h
705/800 lbs
49*21*37inch
ZLSP300B
22KW
250-400kg/h
350/380 kg
1300*560*1100mm
550-880lbs/h
770/840 lbs
51*20*43inch
Equipped with advanced technology and scientific design, the electric pellet mill has already proved its excellent quality with more and more demand from customers all around the world. Here you will know more about the machine and get the most suitable one for you. Welcome to contact us.
Your privacy is safe with us. We hate spam as much as you do.
Related Equipment
Products list
Latest News
Recommend Products