portable pellet machine
Are you interested in biomass pellets production? Do you want to make your own fuel pellets at home? If so, the portable pellet machine can be your ideal choice.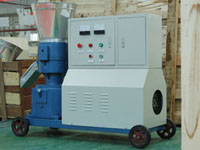 Portable pellet machine is used to produce fuel pellets from raw materials like wood, sawdust, stalk, straw, and any other agro wastes. The pellets can generate heat and electricity, or used as horse bedding and cat litter.
Portable pellet machine is also a kind of home pellet machine, it has the following features:
Compact size, does not need too much space to store;
Can be movable to anywhere you want, since it has 4 wheels;
The dies (mold for shaping pellets) for different raw materials have been tested for thousands of times by our engineers and experts. So, the die we choose for your certain material can get the best results
Portable Pellet Line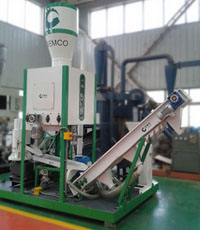 Besides home portable pellet machine, we also developed the
portable pellet line
for farms and small businesses. The portable pellet line, or called
mobile pelletizing system
, contains hammer mill, pellet machine, cyclone separator, material mixing and storage bin, screw feeder, water tank, vibrating screen, bucket conveyor and electric cabinet all set on one foundation frame. Therefore, it is much easier to be transported than without the frame.
How does it work?
The biomass material is fed into the hammer mill to be pulverized to smaller sizes. Then the powder material is blown into the storage bin. The paddle type mixers in the storage bin blend and mix the powder material and let it evenly drop into the pellet machine. After pelletized, pellets go on the vibrating screen to be screened and also cooled. Then good pellets are conveyed by the bucket conveyor for final packing, while broken ones or powder will be collected by the cyclone back to the storage bin for reproduction.
Now both the portable pellet machine and the portable pellet line are welcomed by customers in many countries. Most of them use these equipments to make pellets for home use or for sale.
You also want to have one? Or want to know more? Feel free to contact us!
By Shirley Wang
Your privacy is safe with us. We hate spam as much as you do.
Related Equipment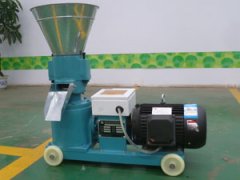 flat disk pellet mill
Flat disk pellet mill machine is another name of f...
Products list
Latest News
Recommend Products