flat disk pellet mill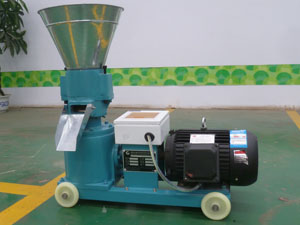 Flat disk pellet mill is another name of flat die pellet mill. Why it is called flat disk pellet mill is that, its main pelletizing part is a flat round disk or plate (compared to ring die pellet mill that uses large ring shape plate as main part).
Flat disk pellet mill machine is used to make pellets fuel from biomass materials such as wood chips, sawdust, straw, stalk and many other agricultural or woody wastes. It is usually used as home pellet machine because of its small capacity.
There are countless numbers of flat disk pellet machine manufacturers in China, but the machine qualities vary greatly. As an expert that has been involved in pellets making since 2004, we only manufacture qualified flat disk pellet mills to customers.
Our flat disk pellet machines have the following excellent features:
The flat disk and main shaft adopt 40Cr instead of 45# steel which is utilized by many other manufacturers. Because of the large proportion of Cr as well as special heat treatment, the flat disk and main shaft are more wear-resisting.
The flat disk, main shaft, roller and roller axis are processed by vacuum heat treatment to not damage the surface of components. The components are also not easy to be out of shape. The vacuum heat treatment also lengthens the life span of spare parts. However, the vacuum treatment requires higher investment; therefore, our production cost is a little higher than some other manufacturers.
Both sides of the bearing are sealed, while other factories only seal one side. The feeder hopper of the flat disk pellet machine adopts whole sheet metal crimped and pressed to be tightly sealed.
For different raw materials we use different compression ratios that are best for certain materials. These compression ratios are obtained through hundreds times of trials.
Advantageous processing of key parts. The flat disk is processed by specialized disk machining equipment to keep the roughness at 3.2, which is much lower than industry average 12.5. Other accessories are processed by numerical control equipments to be more precise.
As a kind of home pellet machine, flat disk pellet machine have many advantages. It will save you a lot on fuel costs in the long run. If you are interested, contact us now!
Your privacy is safe with us. We hate spam as much as you do.
Related Equipment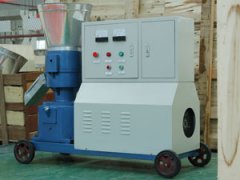 portable pellet machine
Are you interested in biomass pellets production? ...
Products list
Latest News
Recommend Products