wood pellet press
If you want to make money by making wood pellets at home, owning a home use pellet press is necessary. As good wood pellet presses manufacture and suppliers will provide you high cost-effective machines, it is also important for you to choose a proper supplier. GEMCO is a leader supplier in China on pellet equipment development. With many years' experience and advanced technology, we can supply you various types of
wood pellet presses and spare parts, excellent service, and customized pelletizing programs
. We dedicate to maximize the effect of our
wood pellet mill
for you.
Our company's office and working shop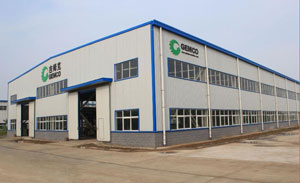 As for family users, we would like to recommend you the combination of a small scale pellet press for home use and pellet cooking stoves. Wood pellet press with protable size produced by GEMCO is productive and enduring. You can choose one type according to your need of yield or size. Each of them is powerful to deal with various materials, like leaves, branches, wood, grass, straw, and some other agro wastes. It can work continuously and stably for 24 hours with low noise produced. Alloy steel made components will strengthen the durability and prolong the usage life for you.
Technical Parameters of Wood Pellet Presses
Model
ZLSP150B
Driving Mode
Electricity
Power
4KW
Capacity
50-90 kg/h
110-200 lbs/h
Weight(NW/GW)
95-110 kg
210-250 lbs
Packing Size
800*450*700mm
31*18*28inch
The pellet cooking stove is an ideal choice for stewing, stir-frying and frying which can burn fully and evenly. It can be applied by catering industry, enterprises and schools. The anti-backfire device protects the silo from backfiring, which makes sure the stove is safe and reliable to use. It is controlled automatically. The stove can burn pellets efficiently and cleanly with little energy consumption. It can save 2/3 expenses than diesel stoves and save half expenses than gas stoves.
Pellet Cooking Stove for Home Use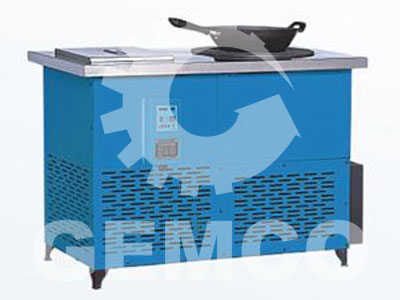 Technical Parameters of Pellet Cooking Stove
| | |
| --- | --- |
| ITEM | F-10 |
| Rated heating power (KW) | 4.6KW-11.6KW |
| Rated voltage (V) | 220 |
| Power consumption (W) | 95 |
| Air outlet diameter (mm) | 50 |
| Water inlet/ outlet diameter (mm) | 20 |
| Fuel consumption(kg/h) | 1.5-3.75kg/h,adjust the heat according to stalls |
| Boiler dimension(mm) | 1030×550×750 |
| Furnace body weight (kg) | 97 |
| Heating area (㎡) | 120 |
As our program plans, you can make pellets with our wood pellet press. Then you can popularize pellets and the cooking stove to local market. The competitive price and excellent performance of them will definitely bring you a great fortune. Welcome to contact us to know more.
Your privacy is safe with us. We hate spam as much as you do.
Related Equipment
Products list
Latest News
Recommend Products