pellets making from rice husk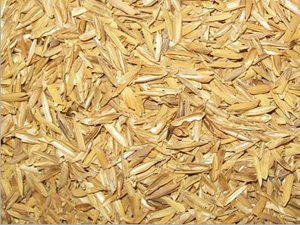 Rice husk is a kind of by-product from rice processing, which is the outer layer of rice grain. Pellets making from rice husk are mainly used as a sort of biomass fuel in many power plants.
Nowadays there have been many Asian power plants powered 100% by rice husk pellets. This kind of pellets can also be used as animal bedding or combined with other materials to be animal feed.
This is the picture of rice husk

.
Advantages of rice husk pellets:
Raw material is easy to get. Sine rice, maize and wheat are the three most common seen crops on earth, and rice being the daily foodstuff for more than 2/3(two third) of the world's population, rice husk is always at hand for most farmers or rice processing plants.
Rice husk pellets can be burned more efficiently than original status. Even though rice husk itself can be directly burned, it cannot fully combust. This is caused by its low density and loose volume. By making into pellets, its combustion rate can be as high as 95%.
This picture shows the high quality rice husk pellets.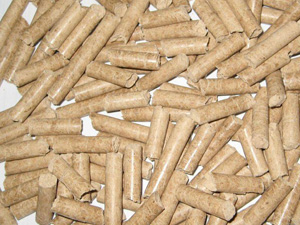 Pellets making from rice husk are easy to store and transport. This is also because of their higher density than original rice husk.
Also, rice husk pellets are cleaner when burnt. Before made into pellets, rice husk can leave a 15-16% ash when burnt. After they become pellets, the ash left is only around 6-7%.
Rice husk is easier to be made into pellets than other raw materials. Since the diameter of rice husk is about 2 to 3mm, there is no need to crush it. What's more, rice husk has a lower moisture content that makes it easier to be pelletized.
How to make rice husk pellets
| | |
| --- | --- |
| | |
| Electric motor rice husk pellet mill | Diesel engine rice husk pellet making machine |

To make pellets from rice husk, you need a set of rice husk pellet mill machine. GEMCO offers pellet mills for processing rice husk of different capacities. We can also make complete plant for you. Our pellet mills also have four power solutions: electric motor, diesel engine, PTO and gasoline engine. If you are interested in setting up a pellet plant or buying a pellet mill, please contact us for professional guidance.
By Shirley Wang
Your privacy is safe with us. We hate spam as much as you do.
Related Equipment
Products list
Latest News
Recommend Products