biomass pellet press
Along with the development of pelletizing technology, make you own biomass pellets are not impossible for usual people. Owning a biomass pellet press, you can easily realize your dream of making pellets by yourself at home now.
What Materials Can Be Used In The Pellets Press?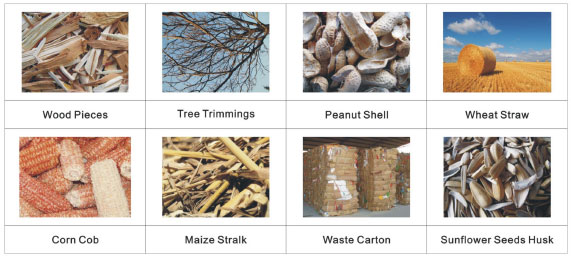 Small sale biomass pellet press, also called homemade pellet mill, especially means those used by individuals or family users for making pellets personally. As there are so many types pellets press machine in current market, you have to take care before determined to purchase one. As for GEMCO, it also developed a series of pellet presses. If you want to biomass pellets for your own use, the die rotating type should be your choice. It can completely produce enough pellets as you need. But if you want to do business on pellets sales, you can choose the roller rotating type. This one performs excellent in process capacity.
According to different customers' needs, GEMCO developed two kinds of flat die design pellet presses, one is rotary die type; the other is rotary roller type.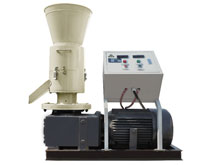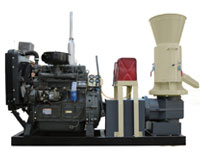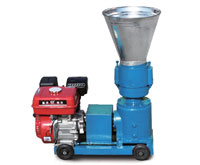 Technical Data of Some R-Type Pellet Presses
Model
Power
Capacity
Weight(NW/GW)
Packing Size
ZLSP200A
15 HP
80-120kg/h
320/350kg
1460*950*1100mm
170-270lbs/h
705/772lbs
58*37*55inch
ZLSP300A
36 HP
250-350kg/h
850/890kg
1100*700*2480mm
550-770lbs/h
1874/1962lbs
43*28*98 inch
ZLSP400A
55 HP
350-450 kg/h
1010/1050kg
1300*800*2600mm
770-990 lbs/h
2227/2315lbs
51*31*102 inch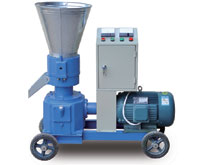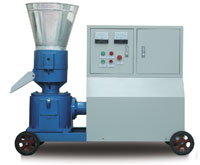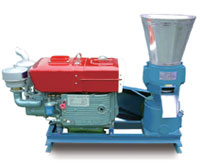 Technical Data of Some D-Type Pellet Presses
Model
Power
Capacity
Weight(NW/GW)
Packing Size
ZLSP120A
8 HP
40-80kg/h
120/140kg
900x500x730mm
90-180lbs/h
265/310lbs
35*20*29inch
ZLSP150A
8 HP
50-100kg/h
180/220 kg
1000*500*750mm
110-220lbs/h
400/490 lbs
39*20*30inch
ZLSP200A
15 HP
80-120 kg/h
210/240 kg
1460*750*900mm
180-265lbs/h
460/530 lbs
58*30*35inch
ZLSP230A
22 HP
120-200kg/h
280/310 kg
1560*850*1000mm
245-440lbs/h
620/680 lbs
61*33*39inch
ZLSP260A
35 HP
160-250kg/h
330/360 kg
1200*500*1070mm
350-550 lbs/h
730/790 lbs
47*22*41inch
ZLSP300A
55 HP
250-400kg/h
410/450 kg
1220*600*1000mm
550-880 lbs/h
900/990 lbs
48*23*39inch
Generally, our pellet presses are featured by its high cost-efficiency:
High yield and low energy consumption.
CE and ISO9001 certification.
Good endurance, strong durability, long usage life.
Safety, perfect quality.
Standardized and replaceable pellet machine parts.
Customization is also possible. We can deliver the biomass pellet presses timely as you require. If you are in need of a pellets machine, don't hesitate, we will offer you the definite one.
Your privacy is safe with us. We hate spam as much as you do.
Related Equipment
Products list
Latest News
Recommend Products