Knowledge about alfalfa pellet production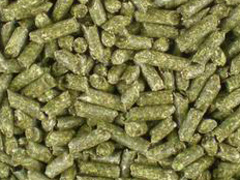 Alfalfa (also called Medicago sativa or lucerne,) has been a kind of raw material for pelletizing for years. The pellets were previously used as a kind of animal feed for rabbit, horse, cow and chicken because of its rich nutrition for animal growth.
But now people have found new usages of alfalfa pellets.
Some people use alfalfa pellets for burning, that is, for heating or cooking. In this case, they would make fuel pellets with other materials like wood, grass, newspapers, etc, since wet alfalfa made pellets might not burn fully and efficiently. If the alfalfa is thoroughly dried, then the pellets can be a good source of fuel.
Some others use alfalfa pellets as fertilizer for plants like flowers and fruit trees. The users have proved that using alfalfa pellets to fertilize the plants can increase yields for tomatoes, apples and roses. The method is to scatter the alfalfa pellets to the soil and spray them with a little water. The pellets absorb the water and expand into alfalfa meal. The alfalfa meal will gradually integrate with the soil. Finally the plants absorb the ingredients in the meal.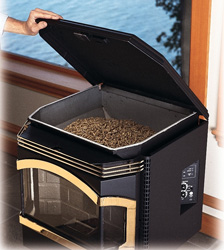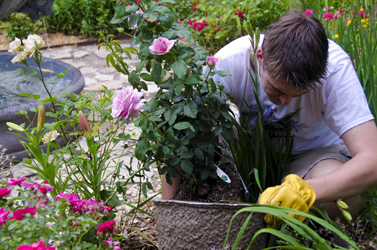 Alfalfa Pellet Production Process:
After reading the above words, you may have a question: is
alfalfa pellet production
difficult? As a matter of fact, it is not difficult! Everyone can do it!
Prepare raw materials. If you only use alfalfa, you should pulverize and dry it; if you want to add other materials, pulverize and dry them together to the size 3-5mm large.
Pelletize. Fill the processed materials into the alfalfa pellet machine feeder, and start the machine, wait for the pellets coming out.
Cool the pellets. The alfalfa pellets just made out from the pellet machine can be 60-70 centigrade (or 140-160 Fahrenhite). For small home production, air cooling is enough; for large production, a cooler is necessary.
After that, pellets can be directly used or packed for sale.
In the alfalfa pellet production process, the most important component is alfalfa pellet machine. For professional manufacturers like GEMCO, they have specialized alfalfa pellet machine for sale. It features at unique compression ratio aiming at achieving the best alfalfa pellet production result.
If you are looking for alfalfa pellet machines, GEMCO is your best choice.
Your privacy is safe with us. We hate spam as much as you do.
Related Equipment
Products list
Latest News
Recommend Products