rice straw pellet mill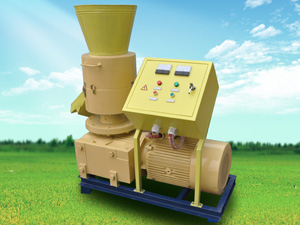 Rice straw pellet mill is developed to produce pellets from rice straw. Generally this kind of pellet is mainly used as a kind of replaceable energy resources to gas, oil or coal.

Introduction of rice straw
As the by-product of one of the world Top3 main crops, rice straw was burned in the fields when rice had been harvested in the past. This was definitely a waste of resource. What's worse, the smoke it released contains large quantity of oxy carbide (COX) and sulfur oxides (SOX), all were air pollutants.

| | |
| --- | --- |
| | |
| Rice paddy | Rice straw |

Some use it for burning, since it has relatively high energy content as 14MJ/kg.
However, there are also some challenges for rice straw combustion:
High ash content: up to 20%;
Troublesome inorganic elements (K, Cl), which could cause corrosion to the stoves.
Need to densify fuel for optimal logistics
In recent years, rice straw was used by power plants for generating electricity. For example, in Jiangsu Province, China, there have been several power plants using rice straw as energy source.
Advantages of rice straw pellet fuel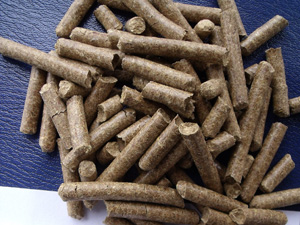 For small farms or homes, the best way is to make rice straw into pellets. Since rice straw pellet fuel has many advantages as:
High density. The rice straw pellet fuel is made by high pressure between the roller and die of the pellet mill, so they are dense, and not easy to break.
More fully burned than its original status, releasing less air pollutants.
Less ash content.
Can be stored for a long time, and easy to transport.
Can save your cost on fuel.
To make good alfalfa pellets, you need a high quality rice straw pellet mill.
GEMCO has the rotating roller pellet mill of different capacities for rice straw pellet making.
| Model Number | Power(kw) | Output(kg/h) | N.W./G.W.(kg) | Package Size(mm) |
| --- | --- | --- | --- | --- |
| ZLSP200B R-type | 3phase, 7.5 | 80-120 | 200/230 | 950*450*1050 |
| ZLSP300B R-type | 3phase, 22 | 250-350 | 540/575 | 1350*750*1400 |
| ZLSP400B R-type | 3phase, 30 | 350-450 | 770/810 | 1400*800*1450 |
We guarantee high quality rice straw pellet mill. We offer excellent spare parts whenever you want. We have the most professional service team to offer you timely help. We're sure you will be satisfied with GEMCO.
Your privacy is safe with us. We hate spam as much as you do.
Products list
Latest News
Recommend Products