customers from dominica visited us for rice husk pellet mill
On September 12, our workshop received two special visitors- a customer from Dominica and one of his colleagues from their Beijing office. Their company is mainly engaged in cement production. As is known,
rice husk pellet
is a kind of green energy resource which is renewable and environment friendly. Besides, pellets are of low cost to process and high efficiency to burn. It is these facts that drive these customers came to our company in China for visiting pellet mill. They are in badly needing of pellet mills for processing rice husk into pellets as the fuel.
Visiting the GEMCO workshop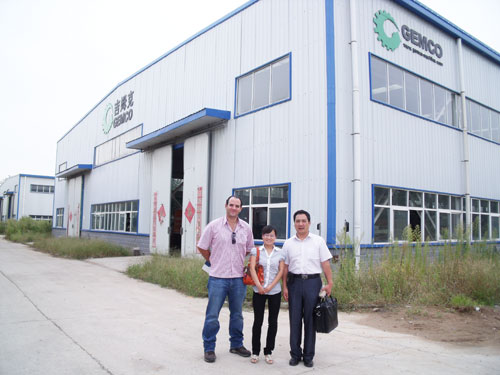 Explain the working principle and equipments features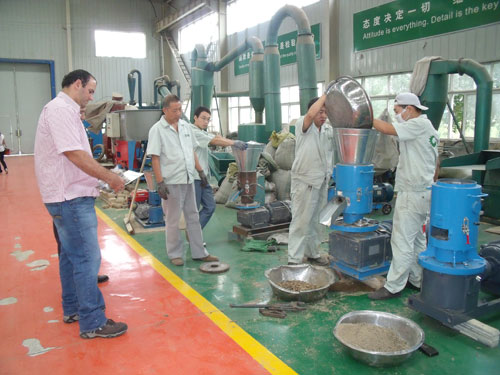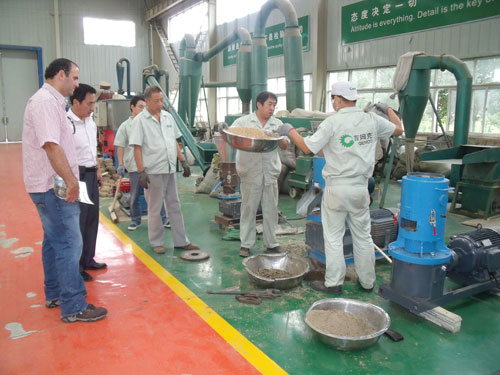 Our personnel presented ZLSP300 D-type and ZLSP300 R-type pellet mill for them. The overall effect is ideal, especially the
roller rotary pellet mill
. Both of them were satisfied with our machines.
Products that customers visited
| | | |
| --- | --- | --- |
| | | |
| R-type Pellet Mill | D-type Pellet Mill | R-type Pellet Mill |
With years' experience and advanced technology, we gained customers' trust and appreciation. We offered different types and modes of pellet mill for them to choose. We also recommended them the roller rotary pellet mill and small mobile wood pellet plant for processing as much pellets as they need. And customers preferred the flat die pellet mills more for its flexibility and high efficiency. They proposed whether we can enlarge the diameter of die to 100cm on the basis to realize a larger scale production, because they demand a great deal of fuel during the process of cement manufacturing.
Dominica customers were pleased with our reception and products. Up to now, contracting parties are negotiating on follow- up questions.
Your privacy is safe with us. We hate spam as much as you do.
Products list
Latest News
Recommend Products