i like your flat die pellet press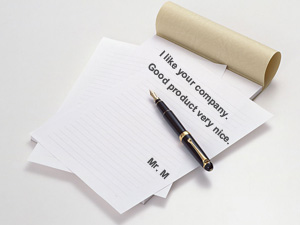 A Pakistan customer just received GEMCO flat die pellet press last week. After he picked up the press, he installed it and tested running. He was quite satisfied with the wood pellets.
This Pakistan customer found our website on October 2013. He was interested in making his own wood pellets for home heating, so he sent us an email specifying his demands. As soon as we received his enquiry, our sales team gave prompt reply. After several times of discussion, he finally decided to buy a set of flat die pellet press.
Then we arranged the production and shipment. After a month's delivery, the machine finally arrived at Pakistan.
In the latest letter to our company, he said: I like your company, Good product very nice.
We feel grateful to his support and wish him the best.
Your privacy is safe with us. We hate spam as much as you do.
Products list
Latest News
Recommend Products