Congratulations turnover Pellet Mills in 116th Canton Fair
Congratulations GEMCO turnover pellet mills in 116th Canton Fair.
GEMCO attend the 116th China Import and Export Fair on Oct.15th ~19th, 2014.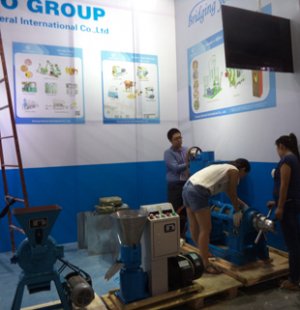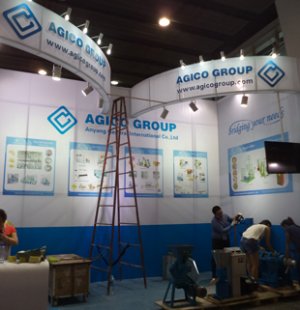 Our staff at the layout of the venue.(GEMCO is a subsidiary of AGICO GROUP. )
Transaction Information:
ZLSP D-Type 150B Pellet Mill
Mongolia customers ordering two sets of ZLSP D-Type 150B pellet machine.
ZLSP D-Type 200B Pellet Mill
Australian customers ordering a ZLSP D-Type 200B pellet mill. He want to additional order 10 set of pellet mills, after returning home.
ZLSP R-Type 400B Pellet Mill
Bulgaria customer orders a ZLSP R-Type 400B pellet mill.
Your privacy is safe with us. We hate spam as much as you do.
Products list
Latest News
Recommend Products