pellet mill market analysis
At present, bio-energy technology research and development has become one of the world's major hot topics, which are concerned by government and scientists around the world. And many countries have formulated corresponding research programs such Japan's sunshine project, India's green energy project and America's energy farm etc. the development and utilization of bio-energy occupies a sizeable share.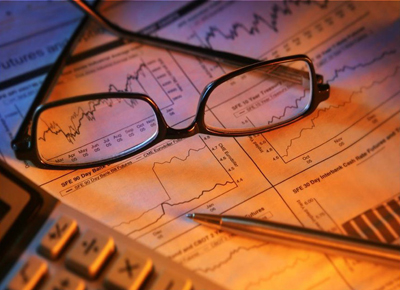 Biomass pellets social benefits
Bio-energy technology and equipment have reached commercial application in foreign, compared to other bio-energy, biomass pellet fuel technology is easier to achieve large scale production. Bio-energy pellets can be comparable with gas, fuel energy. To USA, Sweden and Austria as an example, biomass pellets application respectively account for 4%, 16% and 10% of primary energy consumption. Hereby, biomass pellet fuel and burning heating stove have been very popular for local residents.
Biomass pellets economic benefits
Biomass pellets as a new environmental protection renewable resources, has been widely applied to boiler fuel. Not only it is environmental performance to follow the requirements of sustainable development but also it greatly extends the burning time, reduce production costs and bring economic benefits.
Compared to conventional fuel, biomass pellets as a new green energy, reduce production costs. The calorific value is also very high as investors favored objects. Therefore, biomass pellets have broad prospects of development.
Biomass pellets are energy saving fuel, so it is favored around the world. During burning, biomass pellets are activity and full combustion, so it is widely used to the boiler heating and it can save conventional energy coal and costs. And it can bring great economic benefits to investors.
Wood Pellets in EU Market
The wood pellet market is booming all over the world especially in EU and USA. Global pellets production went from almost 8 million tons to more than 13 million tons in recently, of which European countries consumed more than 13 million tons. While North America is a little lower than EU in utilization of pellets. The key countries in EU are Sweden, Austria and Finland in the consumption of pellets; however, Germany, France and Italy are experiencing the largest market in both capacity and consumption of pellets. Russia is also a increasing market of pellets and may become a main player for exports in the near future. In addition, the other European countries are now experiencing the most significant increase of the region in pellet consumption. Regardless of increased production and consumption, European countries will face a lack of pellets production capacity to satisfy the internal needs, mainly due to the scarce availability of sustainable sources of biomass raw material in local.
North America Wood Pellets Market
After Europe, North America has got the biggest pellet production capacity, which increased from 1.a million tons in 2003 to almost 7 million this year.
In the united states, you will find about 150 pellet plants using the biggest production capacity of 750,000 ton/year, whereas the littlest capacity of 10,000 ton/year. Within the U . s . States, this year's total production capacity was 5.481 million tons. It's believed no more than 20% from the whole pellets export to Europe. While about 80% of pellets are consumed locally for residential heating.
In Canada, although there is no dramatic rise in plant number, a maximum of 40 plants however their production capacity continues to be constantly growing. This Year, the entire production capacity was 2.958 million tons. To be the prime example, Canada largely is dependent on export possibilities. Not the same as the united states, 80% Canadian pellets are moved as bulk and shipped overseas for energy production in Europe.
Biomass Pellets Market in Other World Countries
By comparison, it seems the wood pellet industry is not active in Africa, Asian and it is surrounding areas except China.Initially, China was the key manufacturer of wood pellet production line and feed pellet production line on the planet. Being among the primary wood pellets and pellet mill processing nations, China includes a final amount in excess of 20 plants with whole production capacity of 792,000 ton/year.
In other Africa and East Asian nations, also using its area, take Japan for example, wood pellet plant is very small with many plants production capacity a maximum of 2,000 ton/year when in comparison with other primary wood pellets creating nations. The reason why in various nations are sporadic. For example limited option, unformed wood pellet marketplaces, insufficient distribution of bio-energy information, etc. which all lead to biomass projects cannot be fully developed. Consequently by 2010, pellets plants in Japan are 75 with total production capacity no more than 101,000 ton/year.
To conclude, wood pellets, or biomass pellets, coming roaring to the worldwide market in recent decade years, are highly identified by increasingly more nations all over the world. Europe and The United States make a large part of both pellets production and consumption as vital contribution to energy conservation

Do you want to start business career from wood pellets? Want to enjoy previous experience from our projects in Europe? Heroes think alike. GEMCO pellet mill world offers you the latest news, important guide and products.
By Shirley Wang
Your privacy is safe with us. We hate spam as much as you do.
Products list
Latest News
Recommend Products