homemade wood pellets
Do you want to get rid of the high price of petroleum? Do you want to make wood pellets at home? Homemade wood pellets will make you realize energy independency with a low cost. It is a popular topic all over the world. People everywhere can produce wood pellets for their own use or for sale in local district.

Raw material is easy to get, especially for people who live in the countryside. The scope of application is wide. Any kind of organic matter can be used, like wood, straw, sawdust, leaves, grass, hay, bagasse, alfalfa, house refuse and animal waste. All of them can be seen everywhere.
After the collection of raw material, you need to crush them into fragment. You can resort to a crusher, which will help you crush it automatically. What you should pay attention to is the moisture and the size of raw material fragment. The best suitable moisture should be 15%, or quality of wood pellets will be affected. And the size should be no longer than diameter of holes in the die to avoid the accumulation.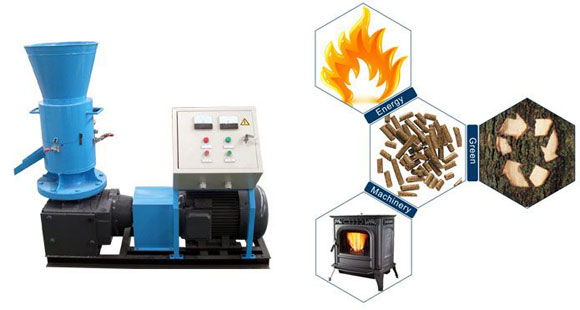 Then what you only need is a
small pellet mill
. With a small pellet mill, you can just put raw material into the hopper vertically. It will enter the space between rollers and die to be compressed into holes on the die. Then produced pellets will get out of the discharge hole with a uniform size.
Our company has dedicated to pellet mill production for over ten years. Advanced technology and scientific method make our products welcomed all over the world. Here we can offer you the most specialized suggestion and the best machine for homemade wood pellets. Welcome to contact us.
Your privacy is safe with us. We hate spam as much as you do.
Products list
Latest News
Recommend Products