automatic pellet press
Do you feel worried about the large mass of straw, weeds and other agricultural waste in your farm? The accumulation of large quantity of those materials will greatly affect the planting and cultivating of crops. Compared with burning them directly, making them to biomass pellets should be a better way that can not only solve this trouble, but also bring you a flow of energy. How to realize it? A automatic pellet press can help you realize it easily.
Agricultural Waste In Your Farm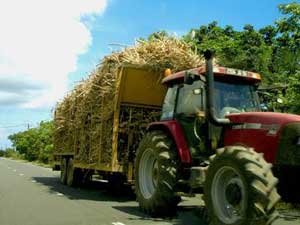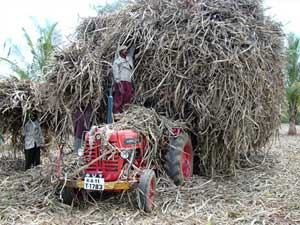 Among various automatic pellet presses developed by GEMCO, diesel pellet press is one popular type. The reasonable structure, excellent performance, and perfect quality of this machine make it reliable and hot for customers all around the world.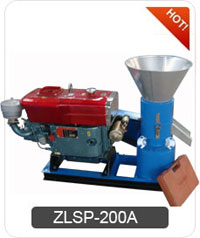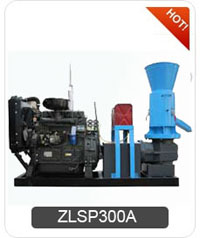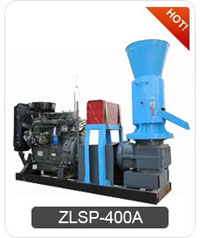 Technical parameter of spinning roller automatic pellet presses with diesel motor:
Model
Power
Capacity
Weight(NW/GW)
Packing Size
ZLSP200A
15 HP
80-120kg/h
320/350kg
1460*950*1100mm
170-270lbs/h
705/772lbs
58*37*55inch
ZLSP300A
36 HP
250-350kg/h
850/890kg
1100*700*2480mm
550-770lbs/h
1874/1962lbs
43*28*98 inch
ZLSP400A
55 HP
350-450 kg/h
1010/1050kg
1300*800*2600mm
770-990 lbs/h
2227/2315lbs
51*31*102 inch
Driven by a diesel engine, it is equipment for shaping biomass pellets by compressing. This is one of the most significant points that make the machine superior to others. This design effectively solves the disadvantages of common pellet mills, like lacking enough force to press crude fibre, bad pelletizing quality, etc. That is to say, this diesel pellet press is of strong capacity to process various kinds of raw materials, while the operation is easy.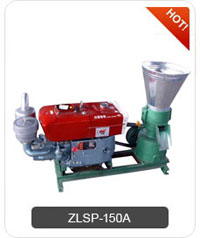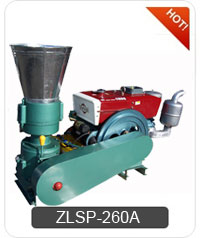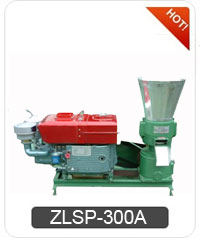 Technical parameter of spinning die automatic pellet press with diesel motor:
Model
Power
Capacity
Weight(NW/GW)
Packing Size
ZLSP120A
8 HP
40-80kg/h
120/140kg
900x500x730mm
90-180lbs/h
265/310lbs
35*20*29inch
ZLSP150A
8 HP
50-100kg/h
180/220 kg
1000*500*750mm
110-220lbs/h
400/490 lbs
39*20*30inch
ZLSP200A
15 HP
80-120 kg/h
210/240 kg
1460*750*900mm
180-265lbs/h
460/530 lbs
58*30*35inch
ZLSP230A
22 HP
120-200kg/h
280/310 kg
1560*850*1000mm
245-440lbs/h
620/680 lbs
61*33*39inch
ZLSP260A
35 HP
160-250kg/h
330/360 kg
1200*500*1070mm
350-550 lbs/h
730/790 lbs
47*22*41inch
ZLSP300A
55 HP
250-400kg/h
410/450 kg
1220*600*1000mm
550-880 lbs/h
900/990 lbs
48*23*39inch
Another significant point for diesel pellet press should be the portability. Different from the electric pellet mill, this machine needs no wire. It allows you move it freely to where is convenient for pelletizing or where raw material can be collected easily. Or you can operate it on the farm, in the orchard, or some places with complex terrains instantly. GEMCO dedicates to provide you satisfactory service and automatic pellet press products. If you are in need of help, please contact us.
Your privacy is safe with us. We hate spam as much as you do.
Products list
Latest News
Recommend Products